All professionals at Exceptional Primary & Preventive Healthcare maintain the highest levels of accreditation and pursue ongoing education to stay abreast of the latest trends in the medical field. Read on to learn more about our staff's experience and training.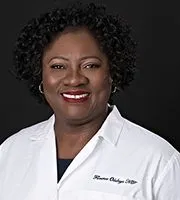 Florence Odubayo, CRNP
Silver Spring, MD Family Nurse Practitioner
Exceptional Primary & Preventive Healthcare
Florence Odubayo, FNP, is a board-certified Family Nurse Practitioner through the American Association of Nurse Practitioners . Prior to opening the Exceptional Primary and Preventive Care clinic, Florence provided compassionate care for oncology patients and primary care patients in both Washington DC and Maryland. Florence also has experience with addiction medicine, family medicine, and women's health services. Florence's passion for healthcare extends to the classroom as a clinical instructor for aspiring nurses and nurse practitioners.
Mrs. Odubayo has lived in Montgomery County, MD for over 20 years and takes great pride in opening a clinic meant to serve the community she loves. Florence believes that every patient/client is very important and should be treated individually as such. Therefore, she is committed to providing 100% patient satisfaction to each patient.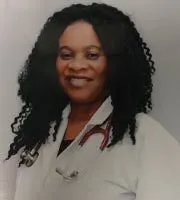 Victoria Bassey, CRNP
Silver Spring, MD Family Nurse Practitioner
Exceptional Primary & Preventive Healthcare
Victoria Bassey is a family nurse practitioner who holds two national board certifications with the American Nurses Credentialing Center (ANCC) and American Association of Nurse Practitioners (AANP) . As a family nurse practitioner, she has accumulated over 20 years of nursing experience and education in various areas of patient care including neurology, orthopedic, ENT, surgical, and cardiac. Licensed by the District of Columbia, Michigan, and Maryland, nurse practitioner Bassey provides family centered health care to patients of all ages.
Victoria Bassey completed her Bachelor of Science in Nursing at the University of District of Columbia and received her Master of Science degree at Bowie State University in Bowie, Maryland. Her scope of practice encompasses health promotion, disease prevention, and diagnosis and management of common and complex health care problems. Beginning in childhood and conditioning throughout the aging process.
Her desire is to create a positive healing experience and invoke confidence in those in need.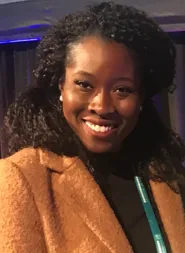 Busola Odubayo, PT, DPT
Silver Spring, MD Family Physical Therapist
Exceptional Primary & Preventive Healthcare
Busola Odubayo PT DPT attended Duquesne University in Pittsburgh, PA for both undergraduate and graduate coursework. She attained her Bachelor of Science degrees in both Biology and Health Sciences in 2015 and completed her Doctorate of Physical Therapy degree in 2018. She worked in outpatient and hospital settings over the past 2 years and is excited to be serving her community as a skilled physical therapist.
Dr Odubayo enjoys treating postural syndromes, low back and neck pain, ankle/foot problems and balance impairments. She provides an individualized, 1-on-1 one hundred percent of the time patient experience to help clients get the most relief and best results possible.
Busola first became interested in physical therapy after witnessing its impact on her father's recovery from injuries after a motor vehicle accident. She is passionate about guiding her patients towards optimal outcomes as well as educating her patients about health and wellness and injury prevention.
In her free time, Busola is devoted to her personal health and fitness. She also enjoys practicing different hair styling techniques on herself and her three sisters. She likens being a physical therapist to being a hairdresser as both work towards achieving the client's desired outcome, while giving the client the opportunity to share life events and daily struggles, building a personal relationship between the two.